Though organic has been around for nearly 30 years, it is only in the last couple of years that the growth of this category has been seen across multiple channels and into nearly 80% of households in the US1. The organic sector has seen double digit growth year over year. According to the Organic Trade Association, $43.3 billion dollars was spent in total organic sales in 20152. Since the economic downturn of the late 2000s, organic shows significant and continuous growth well beyond the overall food market growth of 3.3% in 2015.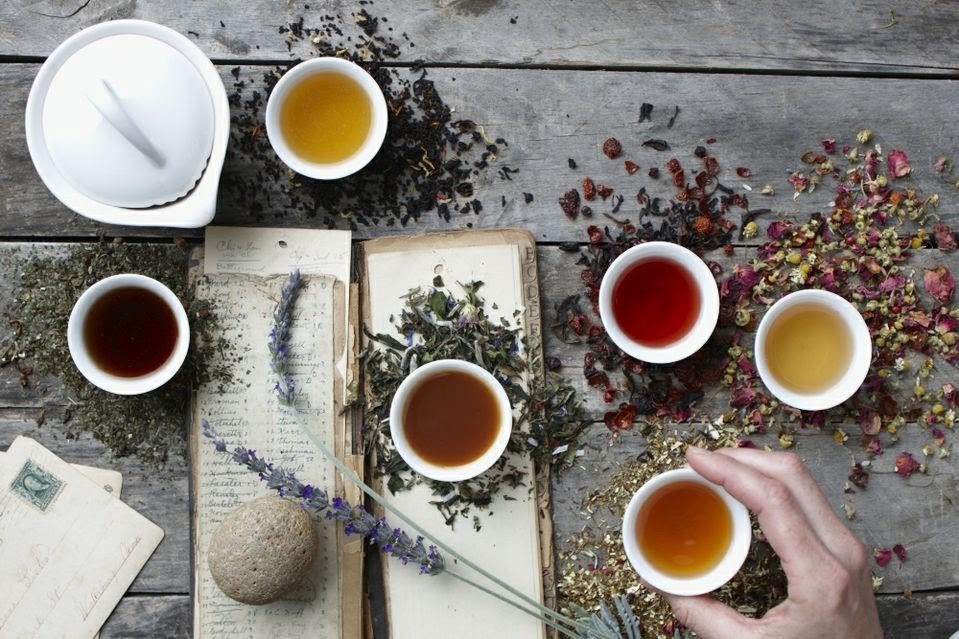 Foodservice is a key area driving growth in organic products. Foodservice establishments are quickly adding organic options to reach new consumers, especially the millennials. In the past couple of years, organic has been a focus for some mainstream chains. For example, last year, Wendy's began offering Honest Tea organic teas nationwide. Restaurateurs understand that offering organic hot and iced teas has become less of a choice and more of a necessity to drive top line revenue.
USDA ORGANIC CERTIFICATION
Requirements vary from country to country, and generally involve a set of production standards for growing, storing, processing, packaging and shipping. In the US, the Organic Foods Production Act of 1990 (OFPA), authorizes a National Organic Program (NOP) enforced by the United States Department of Agriculture (USDA). The organic certification process ensures that growers and manufacturers who claim organic are abiding by strict laws and regulations outlined in the OFPA (CFR Title 7, Subtitle B, Chapter I, Subchapter M, Part 205). Though the USDA enforces the regulation, companies must be certified through a third party company (such as QCS, CCOF, QAI, OCIA, Oregon Tilth, etc.).
The basic regulations to be certified organic include:
No human sewage sludge fertilizer used in cultivation of plants or feed of animals
Avoidance of synthetic chemical inputs not on the National List of Allowed and Prohibited Substances, genetically modified organisms, irradiation, and the use of bio solids
Use of farmland that has been free from prohibited synthetic chemicals for a number of years (often, three or more years)
Keeping detailed written production and sales records (audit trail)
Maintaining strict physical separation of organic products from non-certified products
Undergoing periodic on-site inspections (typically annually)
Those that have to apply for certification include:
Growers: those that grow the teas or herbs
Manufacturers: companies that blend and flavor teas in-house
Processors: companies that repackage the tea into their own packaging in-house
However, those that do not need to get certified, but need to keep specific sales records, include:
Retailers: companies that just sell their tea and do nothing to alter or potentially contaminate the tea
Once you are certified there are further regulations on how to use the words "Organic" and the USDA Organic seal.
•
•
•
100% Organic
All organic ingredients
Any processing aids used must be organic
No non-organic ingredients are used
USDA seal allowed
Must list organic certification agency
Organic
At least 95% organic ingredients
Remaining 5% can be non-organic allowed ingredients
All agricultural ingredients must be organic unless not available
USDA seal allowed
Must list certification agency
Made with Organic Ingredients
At least 70% organic ingredients
Remaining 30% can be non-organic allowed ingredients OR non-organic agricultural ingredients
USDA seal PROHIBITED
Must list certification agency
Products with less than 70% Organic Ingredients
Any level of organic ingredients
No restriction on remaining ingredients
No certification claims can be made
USDA seal PROHIBITED
Only mention organic in ingredient listing

ORGANIC & PRICING
Many restaurant owners ask themselves, "Isn't buying organic iced teas going to affect my costs and ultimately my bottom line?" The answer is NO, iced tea pricing is not a concern whatsoever! Here's why: Let's assume you are currently purchasing a case of average commodity iced tea for $30 a case (30ct / 3-gallon brew), selling 16oz glasses of iced tea (50% ice / 50% tea), with the average person receiving 1.5 servings at a price of $2.95 per glass with free refills. Your cost for the tea is $0.03 per glass with a 98.9% gross margin. Now let's assume the same scenario but this time a high quality specialty organic iced tea for $80 a case. Your cost for this is only $0.08 per glass with a 97.3% gross margin. There is no other product on your menu that you not only increase the quality of your offering significantly but do not affect your bottom line! That nickel more per glass will be overshadowed by the number of new customers ordering your most profitable menu item.
---
1 Organic Trade Association. 2015 US Families' Organic Attitudes and Beliefs Survey 2015
2 Organic Trade Association. 2016 US Organic Industry Survey
---
Art of Tea is an award winning purveyor of specialty and organic teas, based in Los Angeles, CA.
If you found this article helpful, please share it with coworkers, colleagues, and fellow lovers of tea.